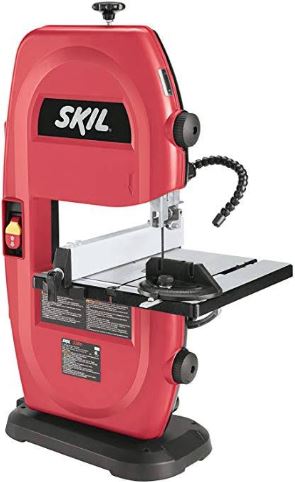 If you are working as a full-time professional contractor or a woodworker then the chances of your success depend on the saw that you are using for your routine tasks. When it comes to Band Saws then nothing can compete with their benefits, especially for a woodworker. In this SKIL 3386-01 Band Saw review, we will try to cover the most important areas of this product that will help you to make a firm decision with confidence. There are several features that we will discuss later on in this review but I would love to mention a few of them here in the introduction as many people have very limited time to read all these lengthy articles.
The SKIL 3386-01 comes with a rip fence that offers the most precise cuts through a variety of tough wooden materials. You will also get a 1-1/2-Inch dust port along with this band saw that will keep your workplace clean and tidy. The most unique feature of this band saw is its Rack and Pinion table adjustment system that enables you to make quick height adjustments without doing any hassles. However, there are still many aspects of this product that you might not like due to the type of your job that's why we will recommend you to read the complete review first before making any decision.
Features of SKIL 3386-01 Band Saw
Powerful Motor
As we have said before, the equipment for any woodworker has significant importance for his job as it's a common saying" Gun doesn't matter but the man behind gun does matter". This band saw is equipped by a powerful 2.5 Amp motor that makes it an ideal band saw for cutting through several types of materials. However, this machine isn't made for heavy-duty jobs so if you are looking for a band saw that can handle your heavy-duty jobs then you should check our reviews section where we have reviewed many other band saws for heavy-duty tasks.
Cutting Capacity
The cutting capability is another core factor that decides the success of any band saw. The SKIL 3386-01 offers 3-1/8 Inches of cutting depth that makes it a versatile band saw.
LED Work Light
This band saw comes with an LED work light that illuminates the area between the cut lines to ensure proper visibility during work. The flexible lamp is attached in such a way that it also increases the visibility on some other areas too including miter gauge.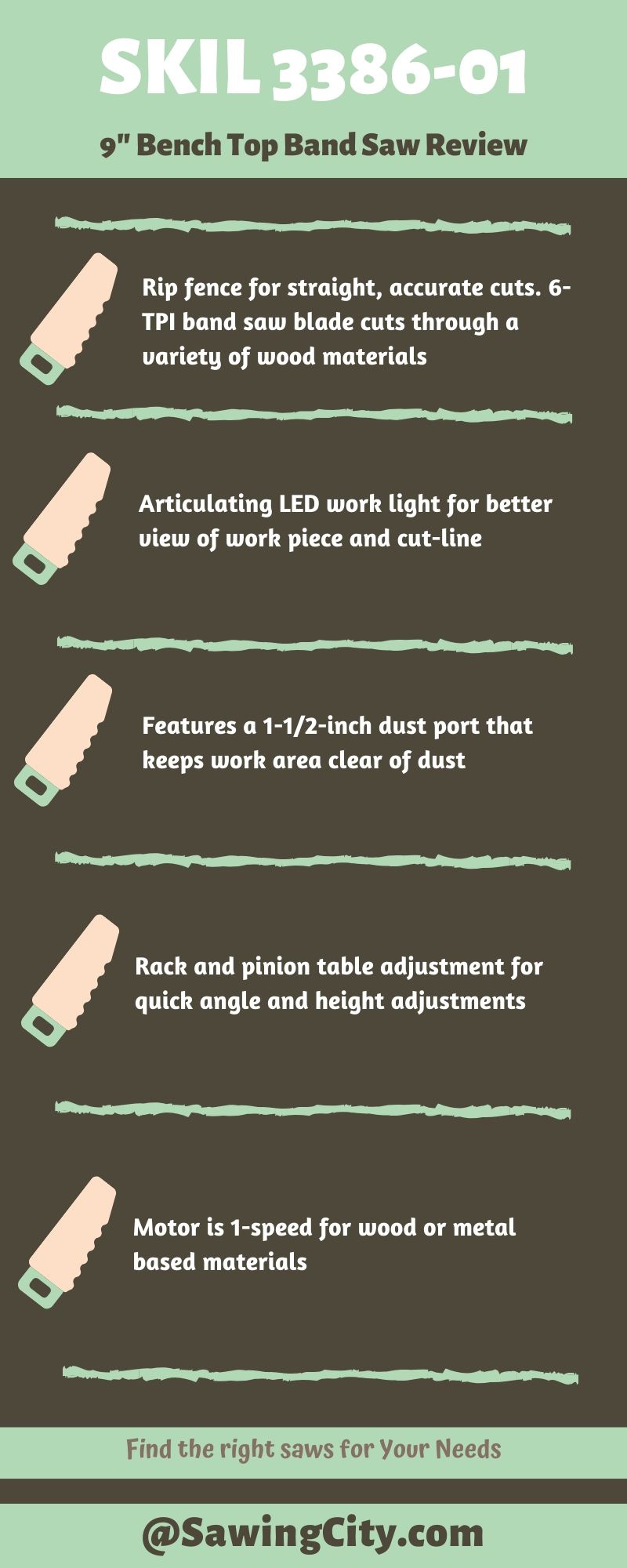 Conclusion
We hope our SKIL 3386-01 Band Saw review has cleared a lot of your confusion about this product. According to our experience with this band saw, unlike other underpowered band saws; you should trust SKIL 3386-01 blindly especially when it comes to power because according to its size, it's a lot more powerful as compared to its competitors. However, it would be a lot better if you check its customer reviews section in depth before making a final purchase.