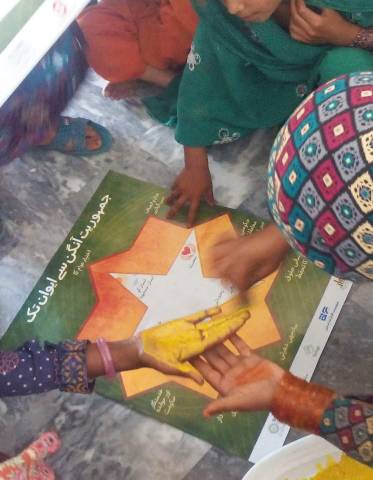 CULTURAL HERITAGE AND TOURISM PROMOTION
The relationship between people, their identities and culture plays a crucial role for social cohesion and interconnectedness. Preserving cultural heritage is resource intensive and therefore, has not been a primary focus in the Pakistan's previous annual budget plans. However, recently the government has introduced policies to promote tourism in Pakistan which is a key step towards long term economic growth and stability.
Realizing Pakistan's tourism potential and keeping in mind the need to preserve the cultural heritage, SPO under its Cultural Heritage Preservation and Tourism Promotion programme envisages to engage in multiple initiatives to promote the local festivals and heritage within Pakistani communities and abroad.
The overall goal of the programme is to increase acknowledgement and preservation of Pakistan's indigenous heritage and promotion of responsible cultural tourism.
SPO aims to:
Enhance knowledge among citizens about cultural heritage through conventional and digital resources
Sensitize communities on responsible tourism and provide an easy access to cultural tourist sites and festivals
Increase understanding of cultural heritage, its preservation and presentation among the local communities
Enhance capacity of local communities to benefit economically through cultural tourism
SPO in past two decades has gained ample experience and success in cultural community-based projects across Pakistan including organizing exposure visits of youth to various world heritage sites and the promotion of diverse cultural and religious festivals. It has produced educational programmes on media, developed material that catalogue Pakistan's rich and diverse cultural heritage and succeeded to collaborate with various government departments. In 2016 and 2017, SPO was one of the pioneers who jointly organized Pakistan Mother Languages Literary Festivals (MLLFs) with ICF and Lok Virsa to preserve the indigenous languages and literature. SPO aims to continue its efforts to expand tourism industry in Pakistan for economic and cultural prosperity.