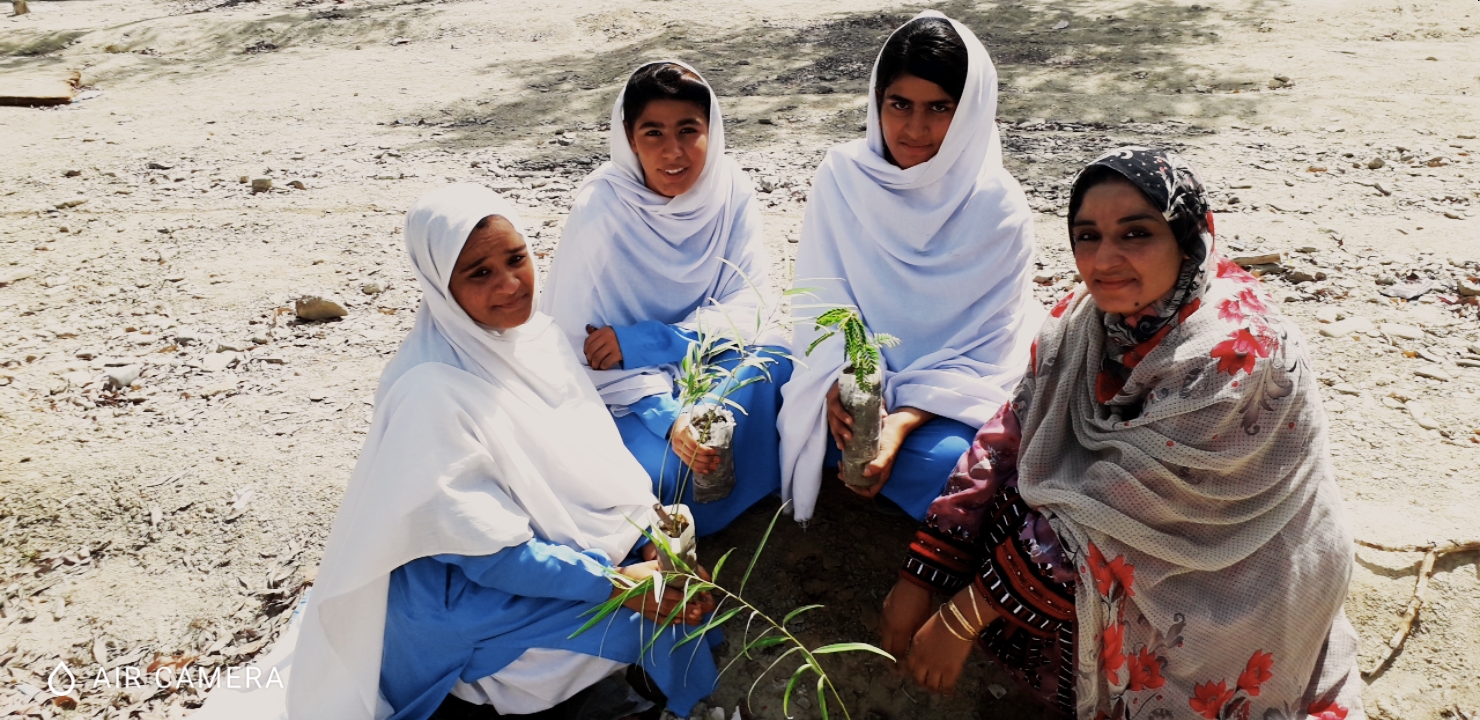 Climate Change Adaptation
The scarcity of water, shrinking of the Indus Delta, seasonal epidemics like Covid, dengue and natural disasters such as earthquakes, floods, drought and famine are the environmental challenges Pakistan has been facing in recent times. Although the per capita carbon footprint of Pakistan is nominal when compared to developed countries, in order to strengthen the framework by reducing the threat of climate change to is exposing 22 million populations to an imminent existential threat.
Keeping in view the consequences of climate change in Pakistan, SPO aims to introduce programs on Sustainable Agriculture and Food Security, Disaster Risk Reduction and Response and Natural Resource Management of land, water and forests. by using community centric participatory approach,
The overall goal of this programme is to develop thoughtful and responsible behaviours of stakeholders so that they respond and address the challenges of climate change faced by the country
SPO aims to:
Ensure appropriate management of water, land and forest resources with the assimilation of impacts arising from climate change.
Elevate disaster risk reduction and response programs by integrating the risks arising from climate change and developing adaptation plan to manage disaster risk management
Increase resilience in communities against climatic challenges through sustainable agriculture and food security.
For the past 26 years, SPO has been successfully implementing programmes for Disaster Risk Reduction and Response primarily focusing on efficient, effective disaster emergency response mechanisms at the community, district and national levels. SPO has also played a key role in designing and implementing initiatives such as strengthening community-based disaster preparedness through training programs; assisting national disaster management authorities in developing policies and procedures; and planning preparedness activities aimed at ensuring timely emergency response.
SPO will continue its efforts to build the resilience of communities, especially women, to withstand climatic challenges since their role in climate change adaptation and mitigation is essential because of the knowledge they possess in knowing what is needed to adapt to changing environmental conditions.